Substance Abuse Treatment and Recovery Services
Better Conduct Substance Abuse and Recovery Treatment Services uses an experiential approach and lessons from the Holy Quran and life of the Prophet Muhammad (pbuh) to help Muslims who want help ending their alcohol or drug use. Our final goal at Better Conduct is to teach Muslims practices and tools that will help them develop and maintain a sober lifestyle.
"O God! Keep me afar from my sins even as Thou has kept the East afar from the West.
O God! Cleanse me from sins even as a white garment is cleansed from impurity. O God! Wash Thou my sins with water snow and hail!"
-Prophet Muhammad
(May God's Peace and Blessings be Upon Him)
Staff comprised of Muslim men and women who are experienced professional and community Substance Abuse Treatment Specialists and Recovery Coaches.
Individualized Day and Remote Substance Abuse Treatment and Recovery services for Adults 18 + struggling to stop use of intoxicants, including, narcotics, marijuana, prescription medications, and alcohol. We also facilitate group workshops for Masjids and Muslim organizations and present information sessions designed for younger Muslim audiences with written parental consent.
BETTER CONDUCT Services are available by appointment. Twenty-Four (24) Hour notice is required prior to cancellation of any scheduled appointments.
Intake, weekly check-in and monthly assessments services are currently available remotely due to the Covid19 pandemic. However, both treatment and recovery programs still require monthly, socially-distanced, masked, and in-person treatment sessions. BETTER CONDUCT monthly treatment services are 100% experiential and as such will always require the client meet with their respective coach or counselor in a public place to be determined by staff.
In addition to personal reasons a client may wish to end his or her substance use, BETTER CONDUCT encourages Musllms clients to also consider the following reasons for why they may want to seek help ending substance use:
-Follow Allah's command to stay far away from intoxicants.
- Improve Worship.
-Improve relationships.
-Improve Health.
-Accomplish personal and professional goals.
No Insurance Payments Accepted
Treatment is for a minimum of one (1) full year. When Treatment is complete and the Client begins recovery, one year of individualized recovery coaching is highly recommended. We find that the second year of coaching is essential in maintaining long-term sobriety.
Initial Assessment: $350
Our comprehensive assessment includes an initial video interview with the client, and thereafter interviews with client's physician if applicable, client's family, closest friends and spiritual guide, if any. The assessment is often emotional. It is essential to developing an individualized treatment or recovery program. Initial assessments usually are completed within two weeks from initial intake video call.
Annual Treatment Costs: $2100
Annual Recovery Coaching Costs: $1200
Requirements for Treatment and/or Recovery Services
CLIENT MUST COMMIT VERBALLY AND IN WRITING TO:
-Complete 5x daily Salat
-Complete suggested Dhikr per Tx
-Participate in all scheduled Treatment or Recovery activities
-Fast in Ramadan to the best of one's ability
-Communicate any and all relapses to staff
-Complete all written assignments and any requested revisions
-Volunteer a minimum of five hours monthly to support the Imam at your local community masjid or Principal at your local Islamic school.
Jason Ross Brown
Aka Salah Abu Muna
Founder, Siete Potencias Africanas Healing Arts Studio. San Francisco, California USA
2006-2015
Professional Certification: Community Mental Health Facilitator.
California Institute of Integral Studies.
San Francisco, California USA
2018
Live Professional Certification: American Red Cross First Aid and CPR
2019
Residential Substance Abuse Treatment Counselor
Zuckerberg San Francisco General Hospital and Trauma Center
Hummingbird Respite
2019-2020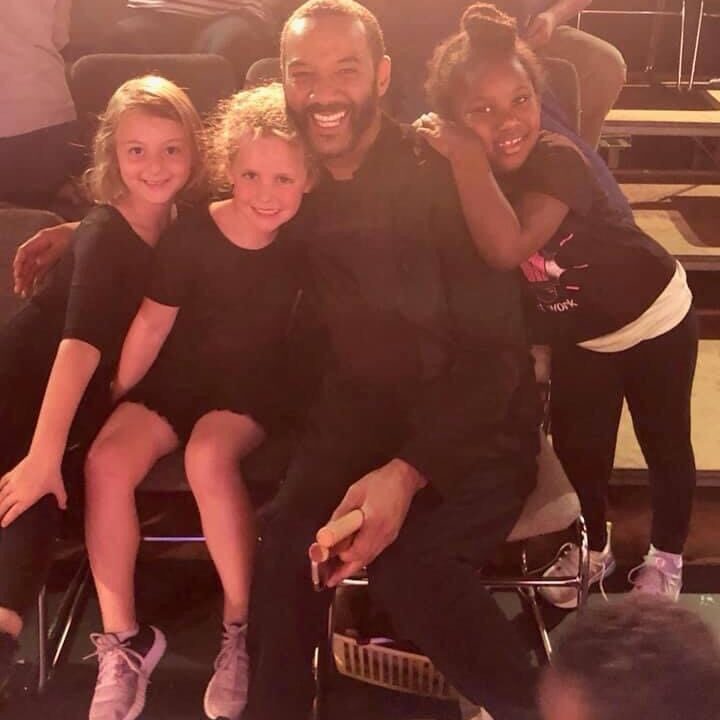 "Verily We have created man into toil and struggle."
The Holy Quran.
Chapter 90. Verse 4.
Course Title: Shadows Refuse to be Outlined
Course Title: Shadows Refuse to be Outlined
Course Costs: $2100
Duration: Twelve Months
Introduction
Shadows Refuse to Be Outlined is a course designed to help individuals who need assistance reaching their personal goal to stop using drugs and/or alcohol, including marijuana. Our Treatment methodology (Tx) employs rigorous reflection upon experiences in nature, experiences with the self and experiences in community. The course is designed to teach one how to derive a sense of joy from within themselves. We achieve this goal through the facilitation of curated treatment activities that help participants access, experience and reflect upon nature's raw power and apply wisdom gained to their own lives. In one's effort to make the desired positive change in their life, we leverage the teachings of the Quran and Sunnah to deliver a final outcome that ends our client's reliance upon substances to achieve desired states of being.
"Oh ye who believe! Intoxicants and gambling, sacrificing to stones and divination (by arrows) are an abomination,
of Satan's handiwork: eschew such (abomination) that ye may prosper."
"Satan's plan is but to excite enmity and hatred between you with intoxicants and gambling and hinder you from the remembrance of Allah
and from prayer: Will ye not then abstain?"
The Holy Quran. Chapter 5. Verses 90- 91.
"Verily We have created man into toil and struggle."
The Holy Quran.
Chapter 90. Verse 4.